Unikar lifter for loads up to 120 kg
This sturdy lifting hand truck is ideal for confined space and simple to use. It has a lifting capacity of 120kg up to a height of 110cm, additional lifting heights are available up to a maximum of 160cm are available on request
The Unikar takes the strain not you
Up to 120 kg
Lift to a height of 160 cm available
Parking brake on both rear wheels
Low noise winch with security handle
easy to learn to use
multiple accessories available

Free Demo available
Prices from £627.00 + vat
The Unikar is the ideal solution to lifting items in and out of vehicles,
or use as a mobile work bench.

The Unikar is constructed with a 50mm wide strap, this makes
it low noise and maintenance free.

The wide rear wheels allows for easy transporting over uneven floors.

If you are looking for the addition of star climbing, we offer the lifting
platform attachment to the SAL stairclimber range.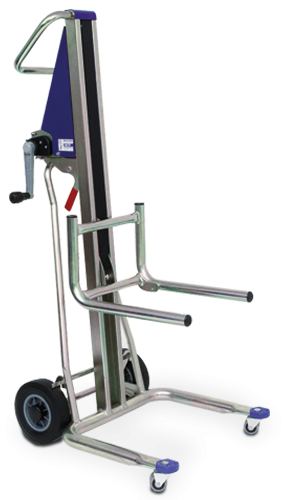 UNIKAR
110cm lifting height
£644.00 with forks as above
Additional lifting height available up to 160cm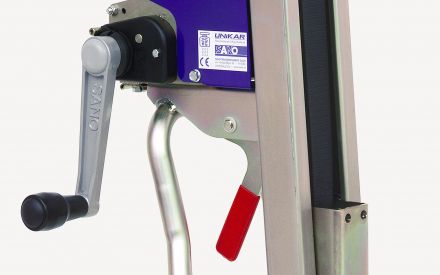 Unikar Plate version
Unikar universal plate version.

instead of having forks, this plate allows for the
securing of a loadsupport of your choice
£627.00 +vat
Call 01473 333889
For more information on the SANO Unikar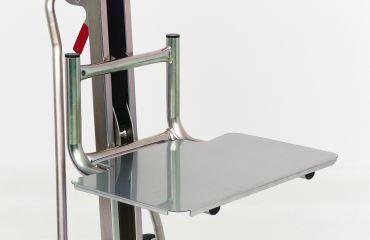 Folding Platform
100.529 - £50.00 + vat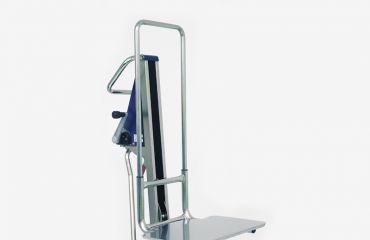 CARGO Support
100.530 - £48.00 + vat