Integrated Seat Stairclimbers
The Liftkar PT helps provide freedom to places where access is limited. Running on its own battery, this stair climbing people carrier can be used virtually anywhere to overcome the problem of steps and staircases.

Models available with their own seat or the ability to carry non powered wheelchairs.
Make life easier with a Liftkar PT
3 Speed settings - up to 18 steps per minute
works on steep and spiral staircases
step edge brakes for added safety
Up to 160 kg - 25 Stone
left and right hand operation controls
fixed or folding integrated seat
Free Demo available
Prices from £4,466 + vat (where applicable)
Not sure which option is best for you, please call 01473 333889, we are happy to help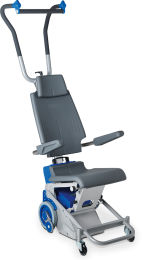 PT S
This stairclimber comes with an integrated seat and supports people up to 160kg. The armrests fold up to allow easy access on and off the chair
PT-S 130 - £4,466
PT-S 160 - £4,821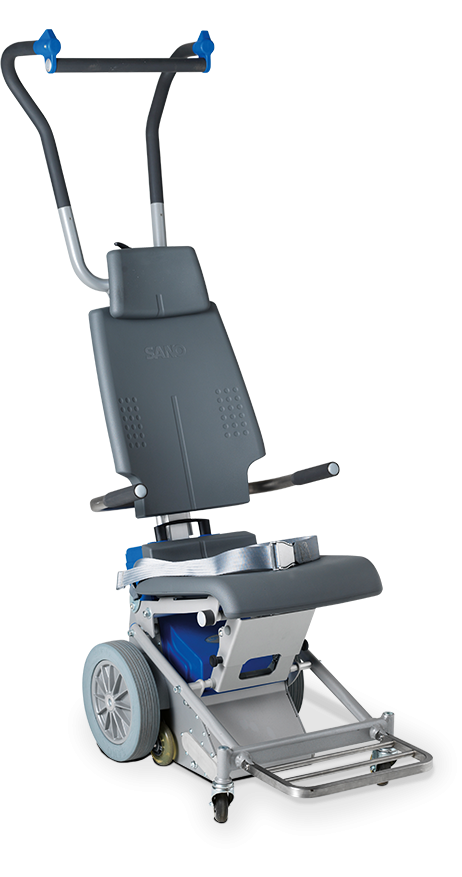 PTOutdoor
This stairclimber comes with an integrated seat and supports people up to 160kg and has wider wheels to provide smooth movement outdoors
PT-Outdoor 120 - £4,557
PT-Outdoor 150 - £4,913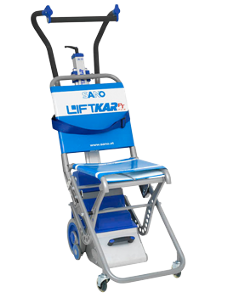 PT Fold
This stairclimber is ideal for narrow staircases and the folding seat allows to be stowed away when not in use
PT Fold 130 - £4,527
PT Fold 160 - £4,882
Enjoy more freedom with a Liftkar PT
A Liftkar provides freedom when faced by a flight of stairs. Where previously it would be a struggle or even impossible, the powered stairclimber performs all the lifting required to overcome the problem.

The operator balances the person in the chair and with a press of a button the equipment does the rest. The Liftkar PT lifts itself and the passenger to the next step with minimal effort from the operator.

Going down the stairclimber senses the edge of the step locking the wheels and placing the climber into the correct position to decend.